home>skincare recipes>anti-aging face toner
Anti-aging face toner
recipe
Anti-aging & anti-wrinkle, hydrating / rejuvenating & moisturizing face toner.
Good as a pre/after sun lotion.

Ingredients

Floral water 100ml

Coenzyme Q10 5ml

Vegetable Glycerin (Moisturizer) approx 2.5 - 5ml

Herbal Extract (Preservative) 1ml (add as optional)


Add Coenzyme Q10, vegetable glycerin and (Herbbal extract) into the floral water bottle and mix well.
(You can adjust the quantity of glycerin as you like)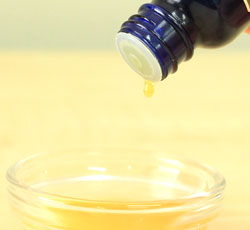 Coenzyme Q10 is an antioxidant with anti-aging properties.
Shelf life: Users can expect a shelf life of approx 1 month with proper storage conditions (cool and out of direct sunlight). With herbal extract, shelf life will be approx 6months with proper storage condition.
Disclaimer: Please note that the Natural Skincare Company provides the raw materials that a customer needs to achieve an end product or result. It is the customerís responsibility to perform all the necessary research to ensure that no harm will come from the use of a certain product and to use each product judiciously. Common sense also dictates that certain products be kept away from pregnant women, persons with certain health conditions, the elderly, babies, children and pets and that they be stored securely and out of reach of babies, children and pets. This is the customerís responsibility. And as always, if a medical condition is critical or persists you should seek immediate medical attention. The liability of the Natural Skincare Company is limited to the value of the goods and does not include any consequential losses.
home>skincare recipes>anti-aging face toner